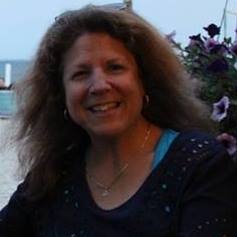 Hi, my name is Denise Cassella and I am the Founder of
Stairway to Healing Light. WELCOME!!!


I use the ancient Japanese Reiki Energy Healing technique which relaxes you from daily life stresses. I am Certified Reiki Master Teacher in Usui, Shiki, Ryoho Reiki and teach all Levels: Reiki I, II, III and Reiki Master Teacher. I am a Certified Sound Healer and teach Sound Healing Levels 1, 2, 3 & 4, and I am a Certified Shaman.

In the past, I was a Reiki Volunteer at Hartford Hospital. A research study was done at Hartford Hospital in Hartford, Connecticut. It indicated that Reiki improved patient sleep by 86 percent, reduced pain by 78 percent, reduced nausea by 80 percent, and reduced anxiety during pregnancy by 94 percent.
In 1998, Hartford Hospital was the first in the Nation to offer Reiki to it's patients.

You can also find me at South Windsor Senior Center where I do
Therapeutic Reiki and Sound Healing.
Please call to schedule an appointment at: 860-648-6361.
Folks who are interested must be 55 years or older, and,
you do NOT have to be a resident of South Windsor, CT.

I am a Reiki Master Teacher Practitioner, teaching Usui, Shiki, Ryoho Reiki
on all levels at Unicorn Meadow Farm Wellness Center in Suffield, CT.
Where you can also see me as a client. Please call me to arrange an appointment.

I am one of the founding members of The Reiki Master Circle,
which is a Team Teaching method of Usui, Shiki, Ryoho Reiki on all levels at
the Helen and Henry Gray Center in Avon, CT

I give Sound Healing Concerts at:
The American Inn for Retirement Living, in Southwick, MA
where you can also see me as a client for Reiki and Sound Healing.

I give Sound Healing Concerts at:
The Veterans Center, in West Springfield, MA

I do Vocal Toning and use Tibetan singing bowls, a Native American hand drum, Tuning Forks, a Gong, or Bells to unblock dis-ease and pain for your Mind, Body and Soul.
I am a Certified Sound Healer and use sounds that vibrate, soothe and release at a cellular level, like, tight muscles and ligaments, the vibration helps to move stagnate body fluids such as these:
Blood, Lymphatic, Cerebral, Spinal, Serous, Synovial, and Digestive fluids
while simultaneously working on the flow of the parasympathetic system.

Because I am a direct descendant of Pope John 23rd and 1/8 Native American Cherokee, I can connect into the Angelic Realm as well as the Native American Spirit. My Shamanic abilities channel the Narragansett Indian Chief White Cloud, spirit animals and song birds as well as various Angels and Spirit sources. I can also help you remove entities from your home.
An added bonus; I read Angelic, Oracle, Shamanic and Buddhist cards.

I am a Qigong Associate Instructor who has studied under Dr. Ming Wu, George Hoffman, Deron Drumm, Dr. Richard Brown and Dr. Patricia Gerbarg, Master Robert Pang, and world renowned Lee Holden. I focus on the medical benefits of lower dantian breathing (healing breath; prana), tapping and massaging various points on the body while practicing with energy flowing martial art movements.
Cultivating and balancing the Yin and Yang energies using Body, Mind and Soul.

I am a Certified, Attuned, and Ordained Interfaith Minister in the Order of Melchizedek performing Spiritual Awakenings, Spiritual Guidance, Transitioning, Buddhism Philosophies, Celebration of Life, and Weddings.

* I will bring my table to the comfort of your home!
I travel throughout CT, RI, and Central & Eastern MA.
---
Member of:
https://holisticcommunityprofessionals.com/Sys/PublicProfile/49735718/4838471
https://www.unicornmeadowfarm.com/denise-cassella
https://dooropenermagazine.com/directories/hhpd
https://www.facebook.com/TheRMC.5/
https://www.centerforreikiresearch.org/